$ 5,359.68
Machine Parameter:
Printing Technology: FDM
Printing Accuracy: ±0.1 mm
Nozzle Diameter: 0.4 mm
Layer Thickness: 0.1 to 0.4 mm
Nozzle Speed: 180 mm/s
Compatible Filaments: 1.75 mm PLA, TPU, ABS, PETG
Operating Systems: Windows, Linux, MacOS
Compatible Software: Pro/E, Solidworks, Siemens UX, 3DS Max, Rhinoceros 3D
Compatible Formats: .stl, .obj, .mpt, .mpf
Ambient Temperature: 5 to 40° C (41 to 104° F)
Nozzle Temperature: 255° C (491° F)
Heated Bed Temperature: 110° C (230° F)
Connectivity: USB 2.0 connection, SD Flash
Power Source: AC 100-265V 50-60Hz
Overall Size: 440 x 410 x 465 mm (17.3 x 16.1 x 18.3")
Auto Resume Print: Yes
Spool Holder: Yes
WHAT'S INCLUDED?1 x Ender-3 3D Printer (LCD Screen, Power Supply, Spray Head Assembly, Spool Holder, Motors, Parts need to be assembled)
1 x Tool Box (50g Testing Filament Included)
1 x Screw Accessories Box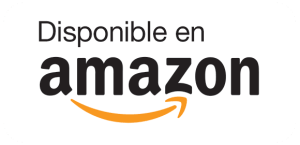 Comparar
Descripción
Ender-3 3D Printer
The Ender-3 is designed specifically for hobbyists on a limited budget. Our most affordable 3D printer, the Ender-3 boasts the same outstanding performance as the CR-10, but is even more compact and affordable.
Home & School Use

Being an entry-level 3D printer, the kit is designed to invite imagination and innovation to children, students, and hobbyists. Its low cost expands its availability to school and home settings, while still providing a high-end print quality not found in low-cost printers!

Top Quality Control

The entire assembly consists mostly of only injection molded, CNC machined, and extrusion manufactured parts, ensuring reliable and consistent operation, matched with the quality for every user! The cartesian design, based off the CR-10, provides the same eloquent, robust, and precision construction ready for DIY assembly!

Full Filament Compatibility

The standard brass nozzle allows printing with most types of 1.75mm 3D filaments and of course the renowned SainSmart flexible TPU filament.
Characteristics
Resume Print

If electrical power is lost, prints can be resumed from the last layer when powered back on, saving time and reducing wasted filament!

Without Clogging

Our MK-10[thread M6] extruder design greatly reduces the risk of a clogged nozzle.

Fast Heating

A high-watt density hotbed provides rapid heating, reaching its operating temperature in 5 minutes or less!

Large Build Volume

The 8.7 x 8.7 x 9.8″ (220x220x250mm) build area allows you to create large and complex models.
Tips about Levelling
If you happened to receive a severely bowed bed plate after unboxing, please contact us immediately for a replacement. If it is a slight curve (±0.2mm), you could manage to fix it through the following steps.
Adjust the bed step-by-step according to the User Manual (see page 20). If the central part is uneven while the corners are flat, please try to level the bed on each of the four corners meticulously.

After finishing the steps on the manual, if it is still uneven, please try to print by adding raft in CURA.

For further technical support, please contact us.
Información del vendedor
Información del vendedor
Dirección:

4.05 de puntuación de 91 reseñas